Betcha thought I couldn't do it
I'd like to present to you my latest finished object:
Pattern: the one from the cover of Debbie Bliss's
Special Knits
book (sorry, I can't remember the pattern name)
Yarn: Debbie Bliss Cashmerino Aran (Mmmmm, cashmerino)
Completed: 1pm Saturday, one full hour before the baby shower
Here's another view with the collar turned back: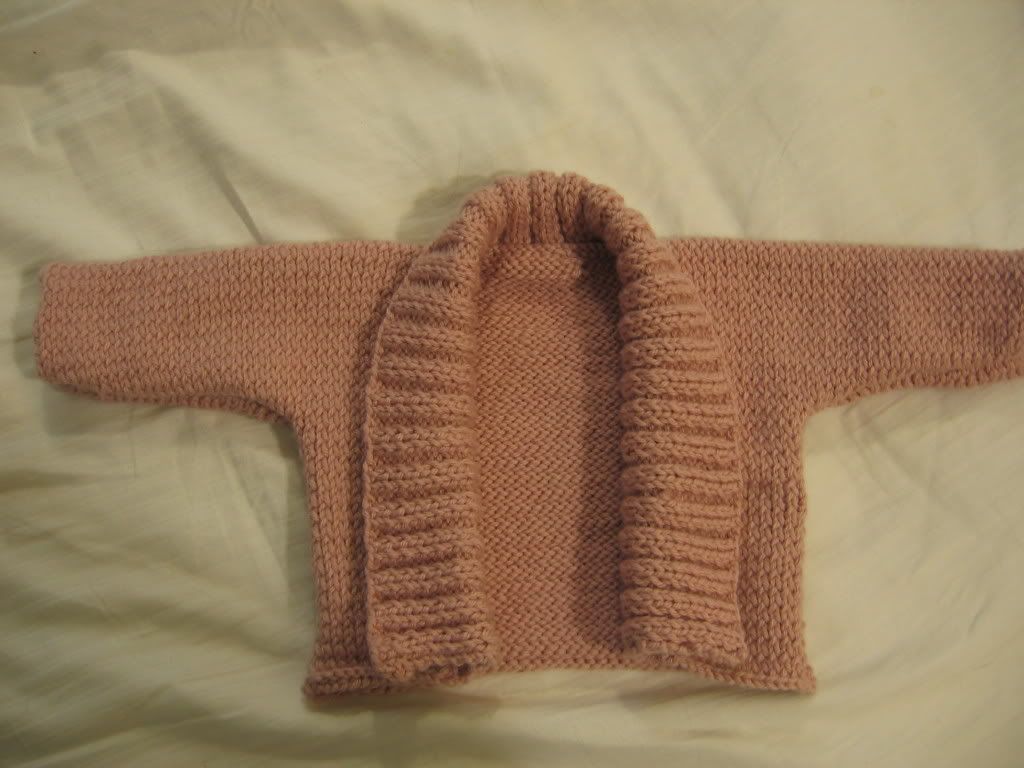 The pattern said I could have an optional fastening mechanism and I chose not to because a) I ran out of time to find something and b) I felt since it was a sweater for a newborn, it probably shouldn't have something that could actually stick the poor baby. I probably would have been safe using a diaper pin and hot gluing a flower to the head of it, but oh well. The mom-to-be seemed to be thrilled with it so that's all that really matters, right? Oh, and let us not forget that I actually had it done ON TIME. I know it was completed with an hour to spare, but hey, that still counts.