And in other news
We had a very fun-filled weekend with the family. Braden was terrified of the water, and then his cousin, Kami, pushed him in and he went all the way under. So yeah, he still hates it. Although he did seem to enjoy riding around on his ultra-cool dragon floatie with Kami (click to enlarge):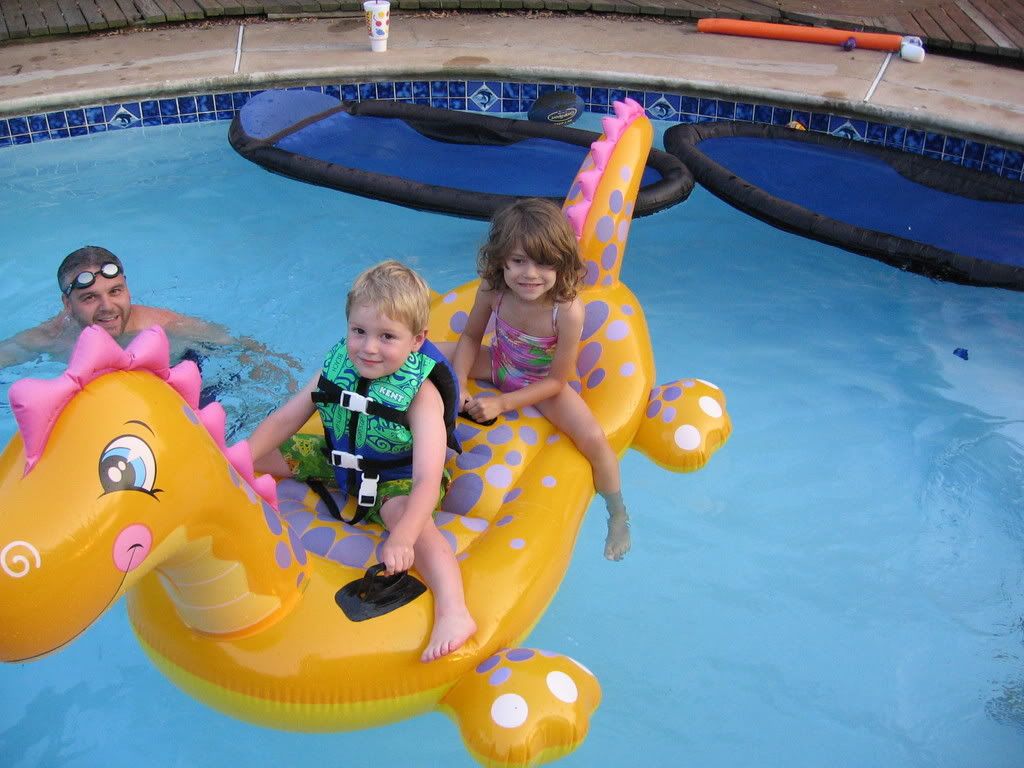 Here he is with daddy: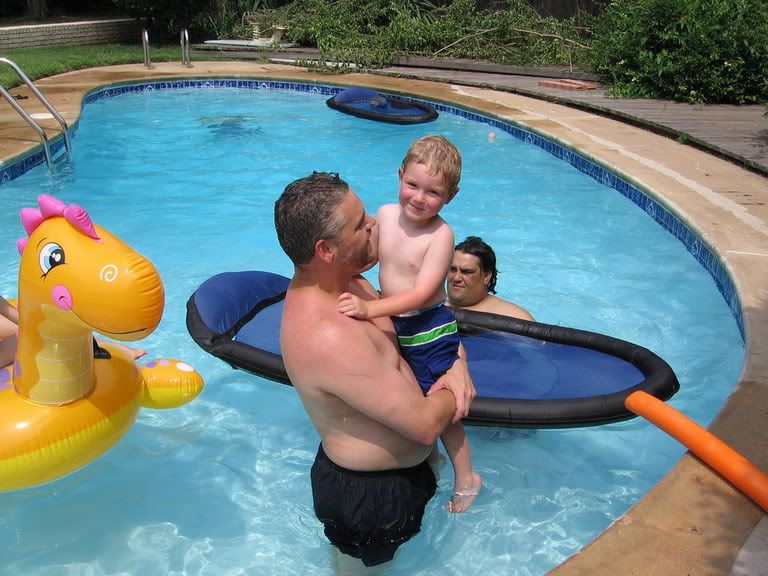 And this is my nephew, Bryce, doing a modified front flip into the pool (please excuse the recently trimmed but not hauled away yet limbs):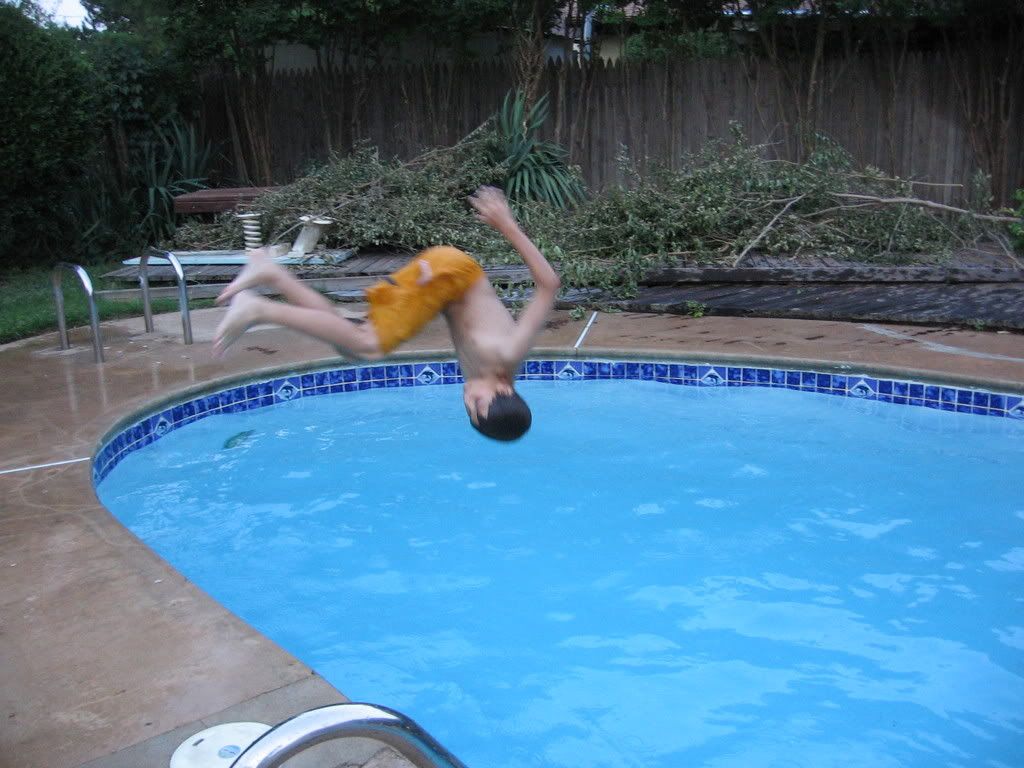 For those who have read my recent posts and are interested, my friend Lisa got to take baby Katie home last Thursday and she is doing great. They sent her home with a monitor because the doctor wanted to check her for apnea, and so far so good. Have I finished her baby cardy? Don't ask.
I have been doing a little bit of knitting though. I started the Mountain Colors sock on size 5 dpns and then I decided it was too big after all, so I am back to working it on size 2s. And I think it's going to be perfect. If I would just have a little faith in these pattern designers, my projects would probably go so much smoother. And yet... If you would like to see the progress I've made so far, here it is: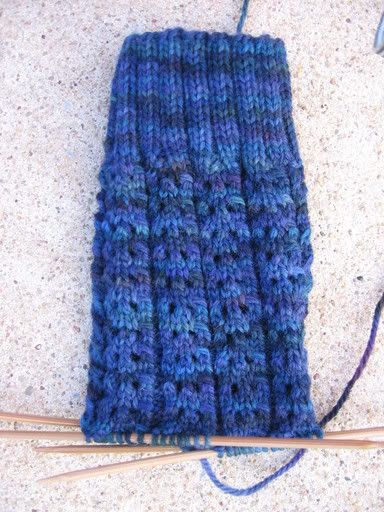 It seems to be going very slowly because I've had so many other things going on in my life that it's hard to find time to knit, and also this is my very first project that could be considered lace, and even though it's an easy pattern to memorize, I'm so worried I'm going to screw it up that I'm going painstakingly slow. Maybe I'll work up the confidence to speed up soon. One thing I can say about this yarn (Mountain Colors Weaver's Wool Quarters) is that I'm finding it to be very splitty and it comes untwisted easily, though I still love every bit of its handpainted beauty.
Oh, and one last thing. To the Size 1 DPN Curse, I AM SO OVER YOU!