July 4th weekend wrap-up
It's official. The boy is no longer afraid of the water. In fact, whenever he sees someone in a bathing suit getting ready to go outside, he gets all excited and wants to go swimming too. Here's some proof (click picture to enlarge).
He started jumping off the steps:
Then he graduated to jumping off the side: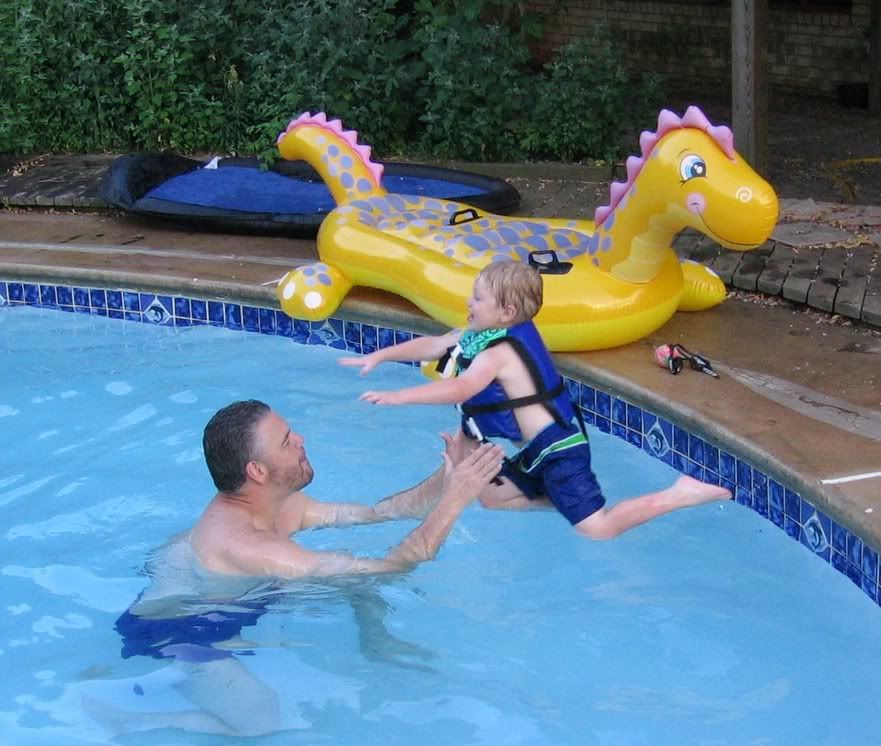 And then he let his daddy take him underwater for half a second (which really freaked me out):
And here are some other fun pictures: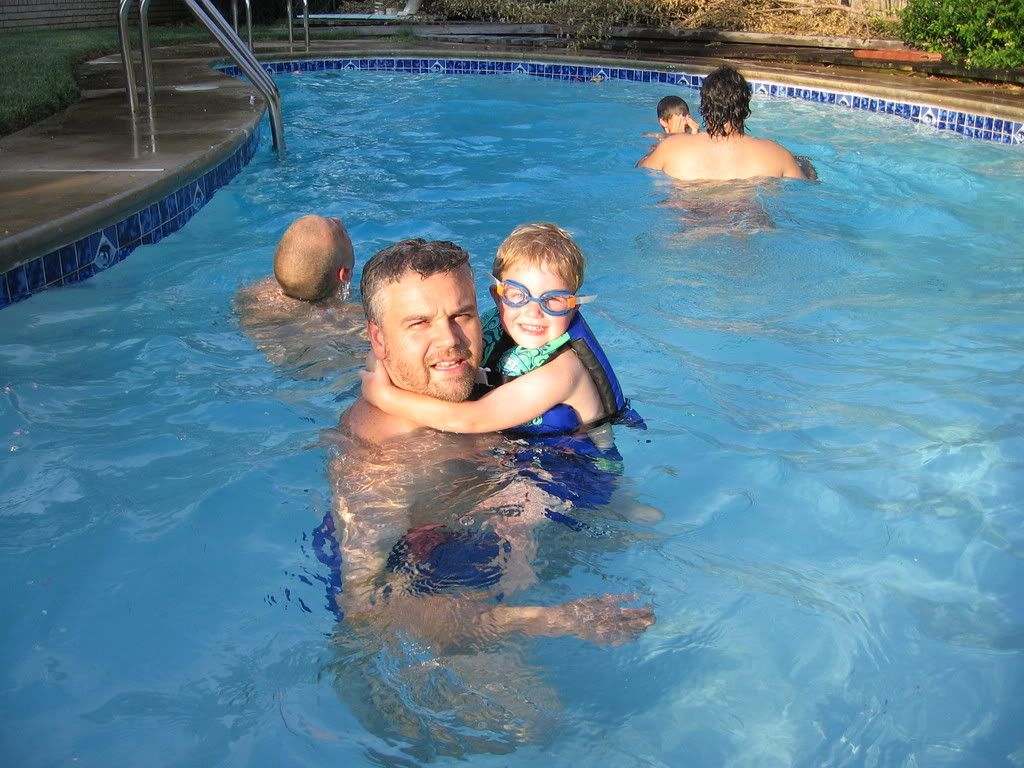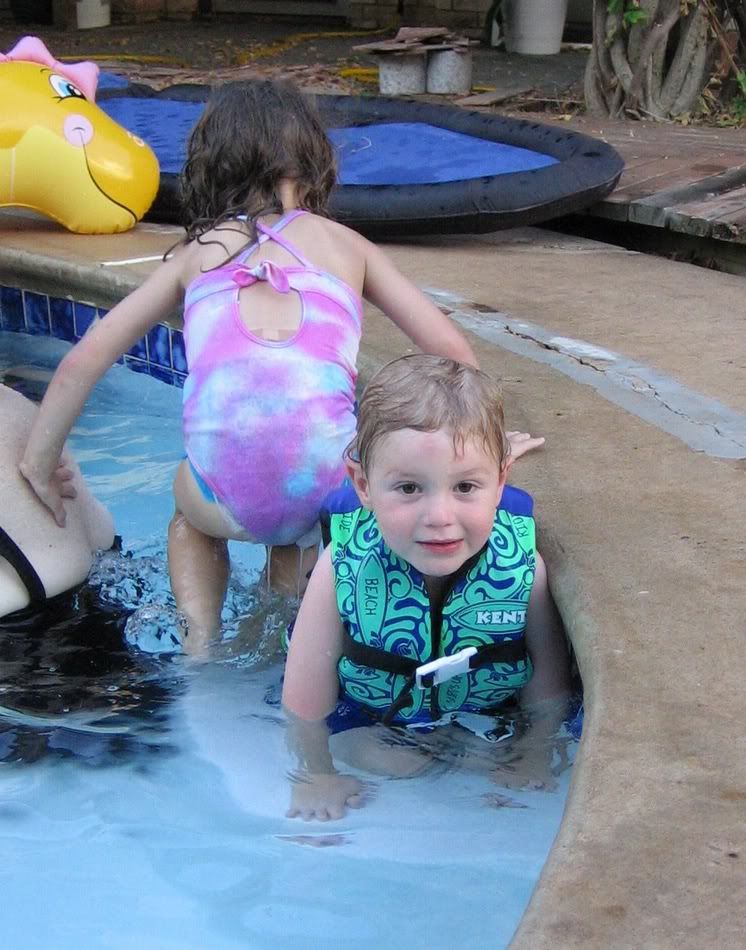 But all in all it was a pretty good weekend filled with family and fun, and working on the house, and going to see fireworks. And now that it's over I'm ready for some peace and quiet. And sadly, there was no time for knitting so I will have to try to make up for that this week.
Happy 4th, all!