Happy Mother's Day
I have lots of pictures to share because I've made good use of the new camera.
First are 2 pictures of the big boy's potty reward toys.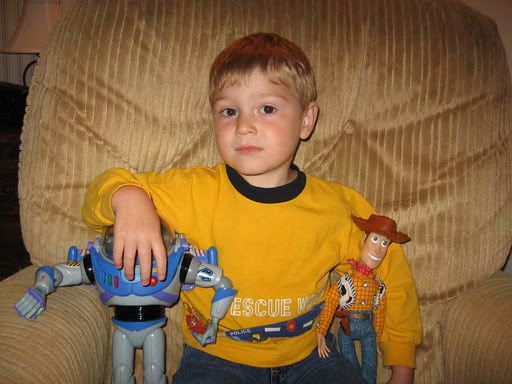 Next are a couple of pictures of a hat I made him during the winter. He didn't want to wear it back then, but you can see I made it plenty big enough for him to grow into. Maybe we'll get lucky and he'll want to wear it when it's actually cold outside again. The pattern is from Ann Budd's
The Knitter's Handy Book of Patterns
and it is made from Cascade 220. I embroidered the spider web design on with Cascade 220 also.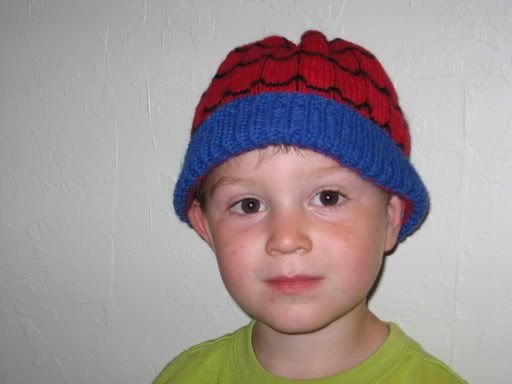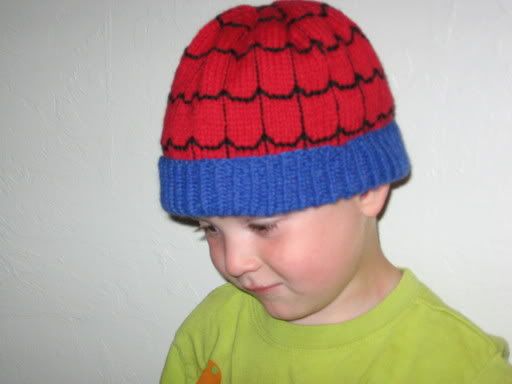 And these are the projects I finally finished up this weekend. First is a baby sweater from a pattern purchased from
Patternworks
and made of
Tahki Cotton Classic
. The hat is based on a free pattern I found on the internet (sorry, I can't find it right now or I'd give the proper link) and I modified it to have the seed stitch rim and eyelet pattern to match the sweater.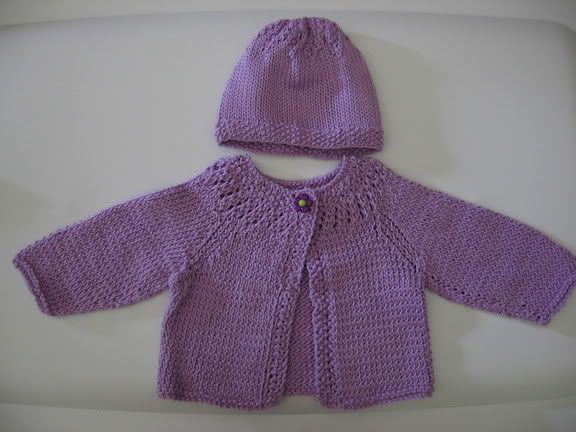 Next are pictures of my completed socks. The pattern is the Harvest Cable Socks by the Sockguy from the Yahoo Sockniters Group, and they are made with Cherry Tree Hill Potluck Supersock yarn that was a Christmas gift from
KatyaR
.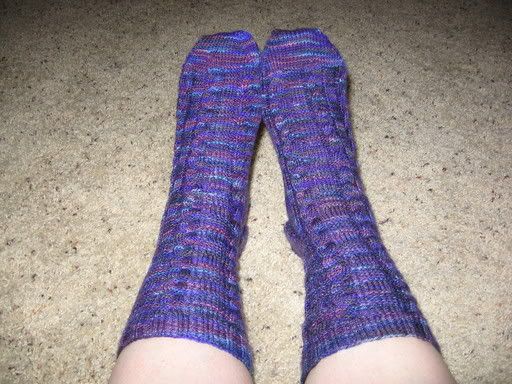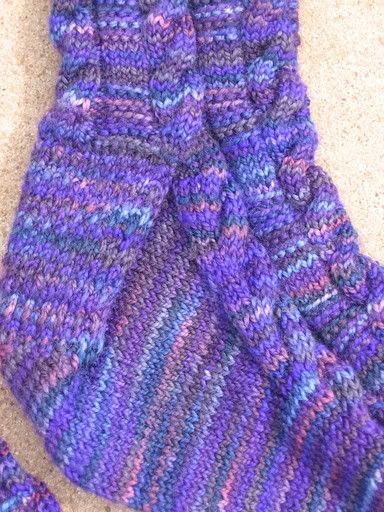 I absolutely LOVE this yarn. Thank you KatyaR!
And I tried to take a picture of my Mother's Day gift, but I found out how hard it is to photograph jewelry. So since I couldn't get a decent photo, click
HERE
for a link to what my guys got me.
Hope everyone had a great weekend!